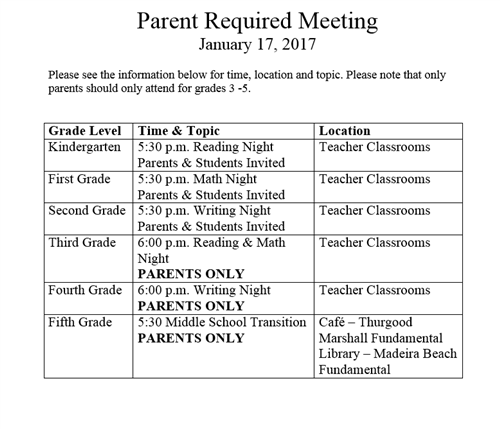 No School, Monday, Jan. 16 MLKing Jr. Day

Required Parent Meeting Tuesday, Jan. 17



Pinellas county Schools survey:
Family in Need:
Application

Parents must log back in during the Feb. 8-15th window to see the outcome of their applications. The SAME parent ID that made the application must be used for the review period.

• Our school telephone number is 727-893-2335. The Student Assignment Office is 727-588-6210 should you have additional questions.
Our mission at Bay Vista Fundamental is to educate all learners to become successful, productive members of society by providing a safe, positive learning community.