Electives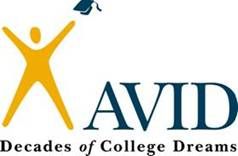 AVID (By Application Only): Advancement Via Individual Determination (AVID) is an elective class that provides support for students in the AVID program through curricular and mentoring activities. This course is designed to enable students to develop fundamental skills aligned with current curriculum.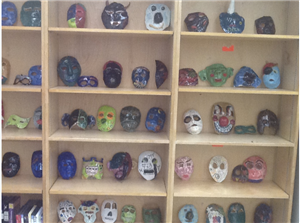 Art is offered in three formats, 2-D, 3-D, and computer.

2-D Art: Students explore media and techniques used to create a variety of 2-D artworks through developing skills in drawing, painting, printmaking, and collage. Students practice, sketch, and manipulate the structural elements of art.

3-D Art: Students begin an exploration of the structural elements of art used when creating 3-D forms. Additive and subtractive processes are used to manipulate and construct sculptural or ceramic forms in media that may include, but are not limited to clay, wood, plaster, found objects, and paper maché, with consideration of the workability, durability, cost, and toxicity of the media used.

Computer Graphics: Students explore the fundamental concepts, terminology, techniques, and applications of digital imaging to create original work. Students produce digital still and/or animated images through the single or combined use of computers, digital cameras, digital video cameras, scanners, photo editing software, drawing and painting software, graphic tablets, printers, new media, and emerging technologies.
Chorus: This course provides the students with opportunities for developing individual musicianship. An emphasis will be placed on sight-reading, theory, tone production and responsibilities inherent in group activities. A variety of vocal literature will be presented.
Beginning Band: This band is intended for students with little or no musical experience. The class is intended for mainly sixth graders and some seventh and eighth graders who have no musical experience. This class will focus on mastering the fundamentals of playing an instrument, and basic technique and ensemble skills. The Beginning Bands will perform at concerts scheduled throughout the year. Private lessons are encouraged.

Concert Band (Teacher Approval Required): This band consists of mostly seventh-grade students who have successfully completed the Beginning Band class. This ensemble will help students to build upon fundamentals learned Beginning Band and increase individual technique and musicianship. The Concert Band will perform at all concerts throughout the year and may participate in MPA. Private lessons are encouraged.

Guitar: Students will develop fundamental skills in guitar performance, including interpretation of tablature, chord symbols, and standard notation. The course will include but is not limited to technical skills, tablature, chord symbols and notation, chord structure, performance styles, improvisation, composition and arranging, performance analysis, instrument care and maintenance, role and influence of guitar music and musicians, connections between music and other subject areas.

Jazz Band (Teacher Approval Required): This band consists of seventh- and eighth-grade students. This class will focus on fundamentals of jazz performance. The Jazz Band will perform at all concerts scheduled throughout the year and will participate in Jazz MPA. Membership is determined by musicianship status.

Percussion Ensemble (Teacher Approval Required): This ensemble consists of seventh- and eighth-grade percussion students. These students will remain in their own class for the duration of the year. Students will perform as an ensemble and with the Concert or Symphonic Band at all concerts and MPAs scheduled throughout the year.

Symphonic Band (Teacher Approval Required): This is the most advanced band, consisting of mostly eighth- and select seventh-grade students. This ensemble focuses on advanced ensemble and individual performance skills. The Symphonic Band will perform at all concerts scheduled throughout the year and will participate in the Music Performance Assessment (MPA). Membership is determined by musicianship status. Private lessons are highly recommended.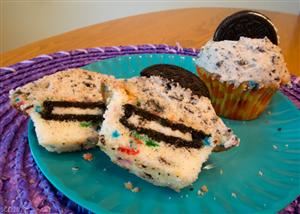 Culinary: The purpose of the Fundamentals of Culinary Careers is to assist students in making informed decisions regarding their academic and occupational goals and to provide information regarding careers in the Hospitality and Tourism field. The content includes but is not limited to the development of leadership skills, communication skills, and employability skills; resource management; exploration of careers in the culinary; food safety and sanitation; safe, proper use of culinary tools/equipment; interpreting recipes and developing menus; basic food preparation skills; front-of-the-house and back-of-the-house responsibilities; artistic presentation of food and use of technology in the culinary field. Reinforcement of academic skills (reading, writing, mathematics, science, history, public speaking, listening skills) occurs through classroom instruction and applied labs. Lab Fee-$15 Dress Code Required-Closed toed shoes. *Chef Coats may be purchased for $20.00.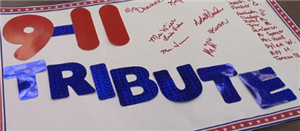 Criminal Justice:The Academy of Criminal Justice allows our students to explore the Criminal Justice System, including performing Mock Trials which will allow them to demonstrate great leadership skills. The students will receive hands-on experience in the field of Forensic Science, which includes the knowledge and the power behind physical evidence. Our 7th and 8th grade students will acquire the fundamentals of crime scene processing, including learning the skills necessary to obtain fingerprints and to collect physical evidence. With these newly-acquired skills, the students will process and solve mock crime scenes. This class will pave the way for continued education at the Pinellas Park High School Criminal Justice Academy where they can later pursue a career in various fields of the Criminal Justice System.
Gifted: This course is designed to enable exceptional students to acquire and apply the skills and abilities needed to enhance academic achievement through experiences which provide enrichment, in-depth learning, and /or accelerated study of academic curriculum requirements. Students who are gifted have learning needs that go beyond what is traditionally offered in the regular classroom. The nature of their abilities, demonstrated or latent, requires differentiated learning experiences and opportunities for them to maximize their potential. Teachers need to develop the depth and quality of their students' experiences while adjusting the pace to meet individual needs. Gifted Students Only.
Spanish, Beginning: M/J Spanish Beginning introduces students to the target language and its culture. Students will learn beginning skills in listening and speaking and an introduction to basic skills in reading and writing. Culture, connections, comparisons, and communities are included in this course. This course prepares students for the high school credit course, Spanish 1.

Spanish I/II: The student will develop communicative skills in all 3 modes of communication and cross-cultural understanding. Emphasis is placed on proficient communication in the language. An introduction to reading and writing is also included as well as culture, connections, comparisons, and communities. This course earns high school credit: Grades for courses that offer high school credit in middle school will be used to calculate high school class rank and grade point average. For the purpose of determining the valedictorian and salutatorian, a graduating 12th grader may drop high school credit courses taken in middle school from the calculation if the courses are not needed for graduation. It is recommended that a middle school student enrolled in a high school credit course who earns a grade of "C", "D", or "F" repeat the course for forgiveness as defined in Board policy.
Teacher Assistant (8th grade, semester, Application Only): The purpose of this course is to provide a comprehensive exploration of the core business themes. Students are exposed to concepts that may be further studied in individual programs in grades 9-12. Students will learn appropriate communication skills for the workplace, tactics for conflict management, and applying mathematical strategies to business applications.
Technology: This course introduces students to core concepts associated with computers and their use. The content includes hands-on opportunities to explore various software applications, including the creation of a template-based webpage and a basic computer program, programming instruction with the use of Alice from Carnegie Mellon University, internet safety and ethics, fundamental spreadsheet skills, presentation and graphics software, webpage construction, operation and function, use of GUI authoring tool, and fundamental computer programming and logic.
Wheel: The purpose of these courses is to provide opportunities for improvement in student self-development through the study of specific subject areas. The courses on Wheel vary from year to year and availability.