CAMBRIDGE CHECKPOINT ACADEMIC HONORS ACADEMY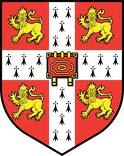 Deadline for documentation of program eligibility to be submitted to each program office is January 20th, 2017.
Acceptance period is from February 8th, 2017 to February 15th, 2017. Parents/guardians you must log in and accept during this period of time.
The Cambridge Checkpoin
t Academic Honors Academy at Pinellas Park Middle School is a program that challenges and engages students academically using a highly rigorous and flexible curriculum and assessment objectives.
The advanced Cambridge courses offered at Pinellas Park Middle focus on Math, English, Science, Social Studies and offer enrichment courses in Spanish and Technology and other electives.
This world renowned program provides students with valuable skills that will successfully prepare them for high school and beyond.
Please view the links below for more information about the Cambridge Program.
Cambridge Checkpoint Academic Honors Academy

Cambridge Discovery Night

Discovery Night will be Tuesday, December 8th, 2015 from 6:00 to 7:30 pm.

School Tours - all school tours are at 10 am. Parents and students should check in at the front office and will be escorted to the starting location.

Tours are available by registration only. To register, contact Ginger Redding, reddingg@pcsb.org. Include the parent name, student name, current school, and contact phone number.
The application window for 2016-2017 District Application Programs including Pre-AICE / Cambridge is January 6-15, 2016. Parents / Guardians apply by clicking:

Tours are limited to 10 families and are only available on the following dates:


For Technical Questions about the Online System :
Call: 727-588-6060
Email: help@pcsb.org
Other Questions, Call Students Assignment:
727-588-6210
Additional Information: www.pcsb.org

Cambridge Information and Communications Technology (ICT) Starters
In a global economy, the understanding and the application of technology skills are essential for students to remain competitive.
Cambridge ICT Starters is designed to introduce students to the key ICT applications needed to acquire literacy and to understand the impact technology on our daily lives. The key benefits of Cambridge ICT Starters are:
· Gathering and analyzing information
· Communicating and sharing ideas
· Learning across all curriculum subjects and prepare better for the workplace
· Using ICT effectively for particular purposes
In addition, Cambridge ICT Starters are valued and accepted throughout the world for their high standards of assessment and are available in English and Spanish.
Please view the link below for more information about ICT Starters.

Download the Cambridge Brochure and Honor Code Below.
PPMS Pre-AICE Cambridge Brochure
PPMS Pre-AICE Cambridge Brochure

Cambridge Honor Code
Cambridge Parents Advisory Board
The Cambridge Parents Advisory Board is an organization that provides Cambridge parents input in their student's curriculum, provides social opportunities with other Cambridge parents, and participates in fundraising for educational field trips.

Please contact Mr. Dave Rosenberger for more information.